Enter the future of online
by creating your mobile app
We design and build stunning native mobile apps suitable for Android and iOS devices to reach all the audiences your business is targeting.
There are now more mobile users than computer users in the world. This is why having a mobile website (responsive) or a mobile application becomes essential to reach your customers and offer them the best possible mobile experience.
We work for iOS and Android operating systems to create high-performance, tailor-made mobile applications and develop advanced features tailored to user needs.
Programming skills
We know how to develop our mobile applications by working on the different technologies used on iOS and Android operating systems.
Optimizing the UX
Easier navigation, specific design for mobiles, and simple, adapted and ergonomic access to information give a mobile app a better user experience.
Conversion
Mobile apps bring more revenue to your business and drive conversion by establishing a direct link between your business and your customers.
Online visibility
Having a mobile application increases the visibility of your business and enriches its online presence by being referenced on application platforms such as Play store or App store.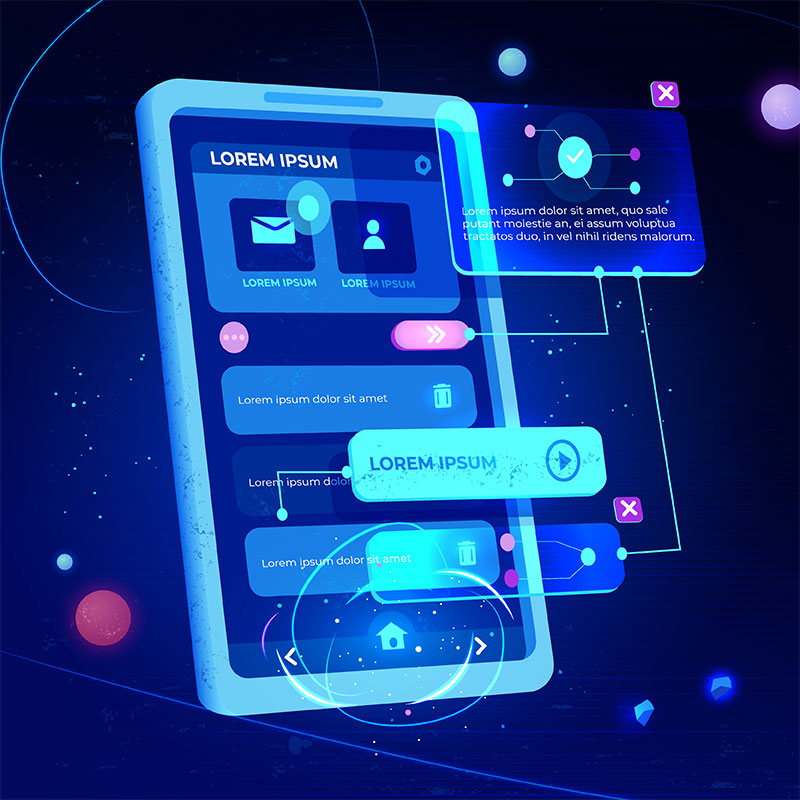 why develop a mobile app?
When looking for a product or service, 3/4 of consumers first consult company websites. This means that to increase user engagement and boost your brand awareness, your business should opt for a mobile app.
A mobile app is indeed the best way to keep customers engaged with your brand and has the ability to transform your brand image by bringing your business to life in an interactive and personalized way.
A mobile app can make a big difference to your business. It is exposed to your customers and prospects on a daily basis and is the best way to offer them innovative interaction tools.
Mobile apps are a great way to increase your brand awareness. With an app, your brand goes mobile!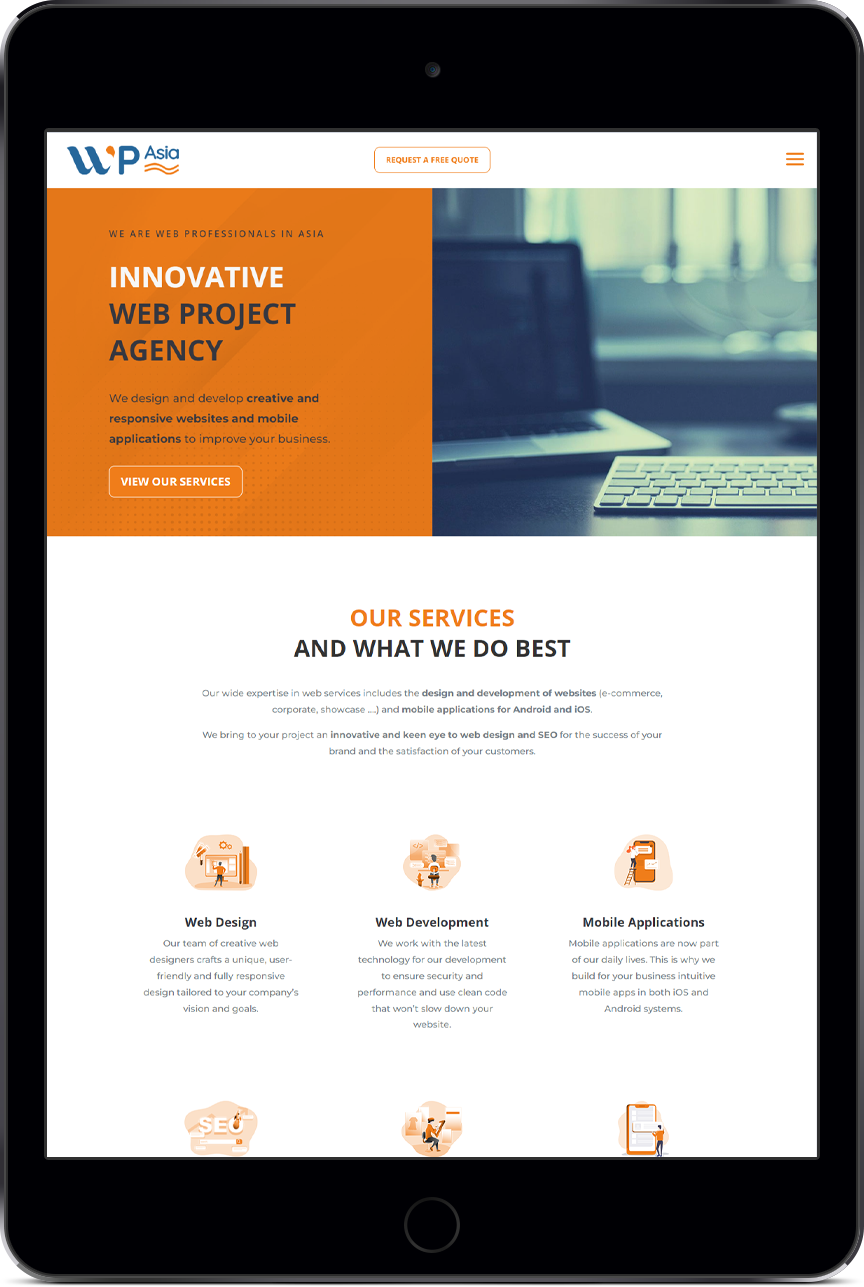 Web Development
Create and develop your web app or mobile app.
E-Commerce Solutions
Develop your online store and why not further your e-commerce mobile application.
IoT System
Change the mobile app world with IoT technology.
Start your project
today !