We are
W
eb
P
rofessionals in
Asia
Innovative


W

eb

P

roject Agency
We design and develop creative and responsive websites and mobile applications to improve your business.
Our services


and what we do best
Our wide expertise in web services includes the design and development of websites (e-commerce, corporate, showcase ….) and mobile applications for Android and iOS.
We bring to your project an innovative and keen eye to web design and SEO for the success of your brand and the satisfaction of your customers.

Web Design
Our team of creative web designers crafts a unique, user-friendly and fully responsive design tailored to your company's vision and goals.

Web Development
We work with the latest technology for our development to ensure security and performance and use clean code that won't slow down your website.

Mobile Applications
Mobile applications are now part of our daily lives. This is why we build for your business intuitive mobile apps in both iOS and Android systems.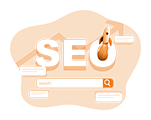 SEO
Our SEO experts guide you on the best SEO strategy for your site, from creating relevant content to organizing your communication on social networks.

Branding & Logo
Our creative team will build a strong image and identity for your business that will make your brand stand out and be remembered.

UX/UI Design
Our UI and UX designers ensure that your users interact with your product in a usable, enjoyable and accessible way for a successful experience.

E-commerce Solutions
We offer E-Commerce solutions based on open source platforms or a complete tailor-made system that suits to your business and fully covers all your specifications.

Web Maintenance
We offer a maintenance service whether it is evolutionary, corrective or preventive so that your website works properly and safely.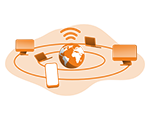 IoT System
Specialized in IoT projects, we develop new solutions allowing your machines and connected objects to communicate with your information system.
Create your web project with
WPAsia
Our Web Project Agency is based in Asia, and more precisely in Bangkok, Thailand, which enjoys an ideal location in the heart of Southeast Asia and makes it an ideal hub for commercial marketplaces and startup.
The expertise and rigor of our French management combined with the creativity of our designers and the passion of our developers, ensure that our Franco-Thai bicultural team carries out all your projects at a very competitive price.
our portfolio


web projects we achieved
Our achievements range from e-commerce solutions for online shops to websites or mobile applications for high-tech, luxury, hospitality companies … and for medical and liberal professions.
Whatever your business and the size of your company, we are enthusiastically involved in your project to bring you a unique and innovative solution adapted to your wishes.
Let's Start Something new

Tell us about your Project
You have a project to realize? We are here for you to bring your idea to life.
Contact us now and request a free quote. Our team will contact you shortly.